Hello there, and welcome to my new blog!
I'm new to this, so things will be changed here and there as time goes on.
A little about myself: I am a graphic design student at SCAD in good ol' Savannah, Georgia, and am in my senior year. I have 2 minors (Architecture and Sustainability), but no one wants to read about that stuff.
NOW, the whole point to this blog is to communicate with others the stuff going on in the art world, things that seems to be of interest in general, and the occasional blog about political stuff (if I feel I need to vent about something). Feel free to comment and give me any suggestions, whether it be on a topic you want to read about, or something that I wrote made you want to punch me in the face. I'm all ears (or eyes in this case).
And on that note, my first blog will be about: *drum roll please*
CULINARY SCHOOL!
Now, what is a
graphic design
student doing writing about
culinary school
?
I believe it's safe to assume that all, if not most, of you know of the Food Network, something that I have been addicted to watching since I was only 9. And, at one point, I actually wanted to go to culinary school. And some part of me still does, but not for a couple years.
Question: How many of you like to cook? How many of you find it some what soothing? And now, how many of you can see yourself making a career out of it down the road?
If you answered yes to all of the above, then you may be doing the same thing that I have been doing for the last few months, which is looking at possible culinary schools. Or, at least thinking about if you could ever possibly pull off a career in the war zone of cooking.
I have found a couple culinary schools that seem the right fit for me, but I know that not everyone wants to go for the same thing. SO, here are a few culinary schools (some of which you have more than likely heard of). Don't be afraid to go for it! You never know if it will turn out amazingly if you don't go for it at all.
-Depending on what city you would want to go to, they offer certificates in pastry and culinary arts, as well as Bachelor's Degrees in Restaurant Management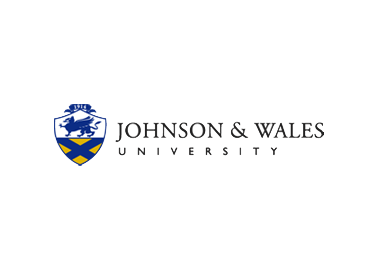 -With locations in Providence, Charlotte, North Miami, and Denver, the culinary arts program from Johnson and Wales offers Associate Degrees, Bachelor's Degrees, and, if you have some industry experience, accelerated programs that will earn you a certificate in just 12 months!
-This culinary school has been around for 60 years, and has campuses in St. Helena, CA; Hyde Park, NY; San Antonio, TX, and, if you feel like studying abroad, they have a campus in Singapore! They offer Associates and Bachelor's Degrees in Culinary Arts and Baking & Pastry Arts, and a concentration in Wine Tasting. So go ahead and take a look!